Faced with the challenges of a sharp slowdown in China's economic growth and the possibility that the Sino-U.S. Trade war may continue to linger, China at the Central Economic Work Conference, which closed on Thursday (December 12), stressed that next year "it is necessary to keep the word steady."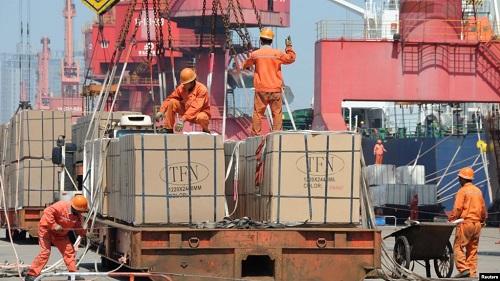 The official Xinhua News Agency in China issued the word "stable" nearly 30 times in the press release issued after the meeting, including "stable policy", "six stability", "stable character" and so on.
China's "Central Economic Work Conference" once a year is the highest-specified economic conference held by the CPC Central Committee and the State Council. Xinhua News Agency said that Xi Jinping, Li Keqiang and several members of the Politburo Standing Committee analyzed the current economic situation at the meeting and deployed economic work for next year.
China's economic growth continues to be at its lowest level in nearly 30 years. The press release of the meeting directly mentioned the Sino-US trade war, but acknowledged that "this year, the risks and challenges at home and abroad have risen significantly, and" the downward pressure on the economy has increased. "
While acknowledging the risks that the economy is experiencing, this meeting also said that the basic trend of China's economy "stable and long-term improvement" has not changed. In addition, Chinese leaders also said that China has "significant advantages of the system", so it "will certainly be able to overcome various risk challenges."
According to official statistics, China 's economic growth in the third quarter was only 6%, at a low of 6% to 6.5% for the full year.
Speaking of the reasons for the increasing downward pressure on the economy, Xinhua reported that the meeting believes that China's "structural, institutional, and cyclical issues are intertwined, and the impact of the" three-phase superposition "continues to deepen" is a drag on the economy. major factor.
China raises "important security concerns" on Boeing 737MAX